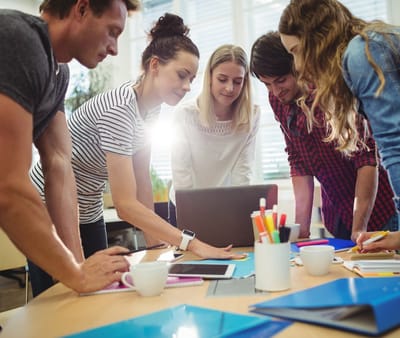 Pathfinder-USA specializes in business owner transitions. These might be selling their business to retire, merge or acquire another business or transfer the business to a family member, management team or employees In the case of employee ownership, we can show you how you can sell your business and still own it. ESOP is only one option for any of these transitions, but it does provide the most benefits:
Tax-efficiently unlock liquidity in a highly successful business;
Maintain ownership and control; and
Reward employees for helping to build it into what it is today
We approach every client's initiative with a team approach during the assessment and feasibility stage. Our team have extensive experiences in :
Private Equity
Debt Financing
Risk Management
Financial Planning
Fiduciary Services
Financial Analysis
Entrepreneurship
Growth Strategies
Merger Integration
M &A
Tax Planning
Business Brokerage
Pathfinder USA Consultants (PUC) is your guide and personal project manager to navigate a complex matrix of service providers, regulatory requirements, and tax issues. We bring to our team experienced, vetted and trusted specialists in trust & administration services, investment banking, ESOP Plan advisory, valuation/feasibility and financing to support the growth and ownership transition strategies of small to middle-market companies. We work for you, do all the heavy lifting so you can focus on your core business.
For over 30 years, our professionals have been helping guide hundreds of small and middle market business owners in various segments of industries in the US and Canada. Through either our internal expertise, or access to professional in specific areas, we can bring you a seamless integration of an ESOP, cash managed plan, 401(k) plan, an acquisition of another business or sale of your business.
We pride ourselves in being conscious of costs and will always represent your best interest in all our endeavors. Because we have no ties to specific service providers, we will match you with the best fit, both from a capabilities, size and complexity standpoint. We are independent and small business owners, just like you.
Our mission is to provide clients with outstanding independent advice and task organized service, that helps them meet their objectives and accomplish your goals, all while allowing them to never lose focus on running your business.